West Bloomfield Real Estate
What to Know About West Bloomfield
Whether buying or selling a home in West Bloomfield Michigan, the beauty of rolling hills and prestigious homes are certainly impressive. With much to offer, it is no wonder that West Bloomfield was ranked #37 in Money Magazine's Top 100 Best Places to Live for 2012! West Bloomfield was founded in 1833 when Bloomfield Township was divided in two ~ the western portion became West Bloomfield Township. Originally, primarily a farming community, West Bloomfield's population grew rapidly beginning in the 1960's through the early 2000's, with many of the residents moving northwest from the Detroit suburbs of Oak Park and Southfield. Today, the population of West Bloomfield is just under 67,000. It is known to have a very diverse population, with a variety of ethnic groups.  
The West Bloomfield landscape is dotted with many lakes, gorgeous mature trees, hills, and ravines. Sometimes it's referred to as the "lake township of Oakland County". Impressive, stately homes line the winding streets. West Bloomfield has no designated downtown but the main artery of West Bloomfield's economy is Orchard Lake Road, which runs north and south through the heart of the township. On either side is major shopping, many diverse restaurants, and an abundance of small malls, boutique shops, and business offices.
Offered to West Bloomfield residents is a 426-acre park system with more 250 programs and outdoor recreational activities throughout the year. You can enjoy the West Bloomfield Woods Nature Preserve. This 162-acre site was the first in Michigan to receive recognition as an Urban Wildlife Sanctuary from the National Institute for Urban Wildlife. Perhaps your passion is playing golf. Buy a West Bloomfield home right off the Knollwood Country Club and walk to your next tee off!
If you are thinking of buying a West Bloomfield home on one of the many lakes, you certainly will find private lakes and all sports lakes to accommodate your love of water and boating. There is also the West Bloomfield Family Aquatic Center for the swimmers in your family.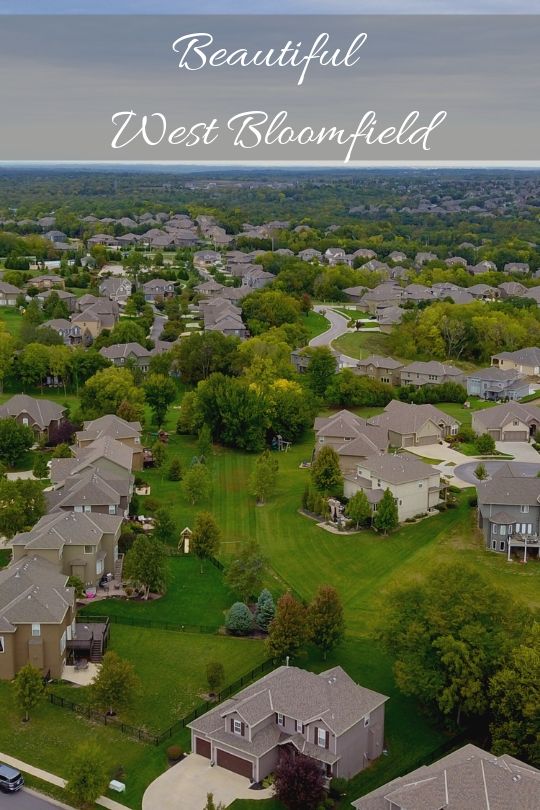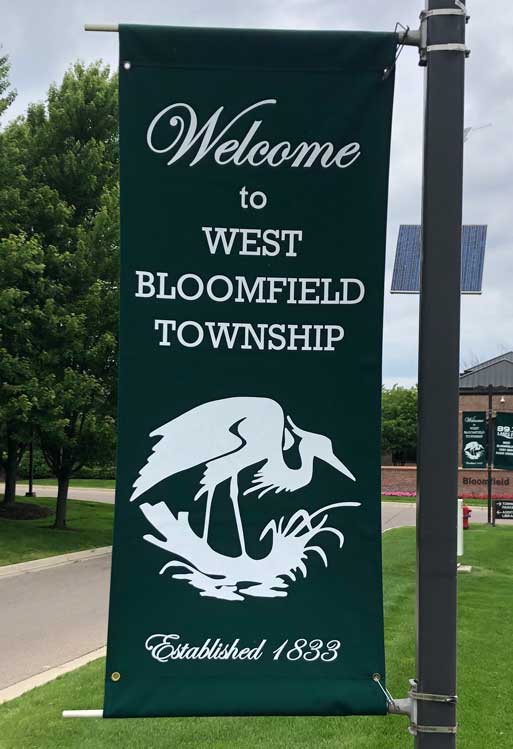 Information on West Bloomfield
West Bloomfield Township information:
4550 Walnut Lake Rd. |  West Bloomfield, MI 48323 | Phone: 248-451-4800 |
Township Website
Where is West Bloomfield?
West Bloomfield is technically a Township within Oakland County in Southeast Michigan. This highly populated area surrounding Detroit and Ann Arbor is about two hours from Lake Erie and about an hour and a half to Lake Huron. West Bloomfield covers a land area of 31.16 square miles. The township borders Farmington Hills, Commerce Township, Waterford Township, Bloomfield Township, Orchard Lake Village, Keego Harbor, and Sylvan Lake. Nestled within West Bloomfield Township are dozens of beautiful lakes, small ponds, creeks, and rivers. Many homes and estates within the West Bloomfield area are located along the waterfront of some of the more popular lakes such as Orchard Lake, Pine Lake, Walnut Lake, Cass Lake, Upper Straits Lake, and Middle Straits Lake.
Ann Arbor is less than an hour from West Bloomfield and Detroit is about 40 min. Farmington Hills is the closest largest town at the intersection of Interstate 275 and I-96. Although close to some of the larger communities and cities within Michigan, West Bloomfield is set apart in a quieter and more tight-knit community. Many of the homes and neighborhoods are set on large acreages with gorgeous estates and country cottages.
West Bloomfield is considered a Charter Township which is a form of organized government within the state of Michigan. The term charter is defined as a Township granted a charter allowing it certain rights and responsibilities. Currently, there's 131 Charter Township's within the state of Michigan and should a Township prefer to incorporate themselves, so long as they have 2000 residents or more, they may apply for Municipal Corporation. 
Beautiful rolling hills, lush landscape, and crystal blue waters of the lakes give West Bloomfield a unique design and style that draws residents and tourists here annually. More people every day are moving to the West Bloomfield area and with the abundance of country clubs, golf courses, trails and biking options, no wonder that so many have chosen to make West Bloomfield their home.
The West Bloomfield area is perfect for the outdoorsy type as well as those that love the view and the atmosphere surrounding the rolling Hills and lush green valleys. If you're looking to make this area your permanent home or maybe looking for a second home in the West Bloomfield Township area, please contact me anytime or start your online search here first. I know the real estate market and have the experience and service to help you with all your real estate needs. I  enjoy living here, playing here, working here, and would love finding a new home for you and your family.
Popular One-Click Searches
Popular One-Click Searches
Popular West Bloomfield Neighborhoods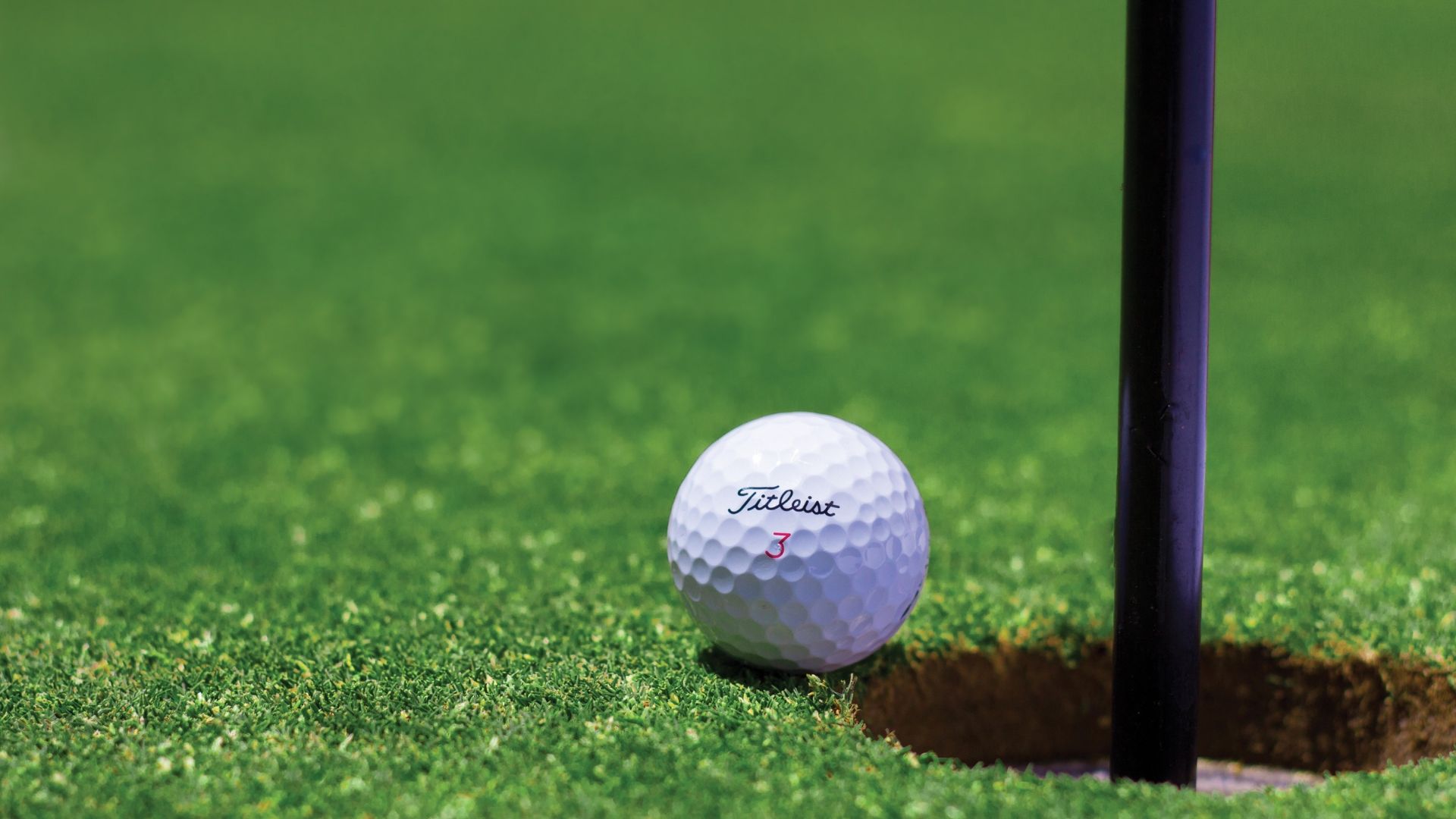 West Bloomfield Golf
Shenandoah Country Club– Designed by Jerry Matthews this course has rolling terrain and is a highlight for Michigan golfers. 
5600 Walnut Lake Rd
West Bloomfield, MI 48323 – (248) 683-6363
Bay Pointe Golf Club – Built in 1966, this public course offers a beautiful 18 hole course that is over 6000 yards.
4001 Haggerty Rd
West Bloomfield, MI 48323 – (248) 360-0600
Tam O'Shanter Country Club– Premier Club 7,000 yards and a par 72. Home to some of the best tournaments in Michigan.
5051 Orchard Lake Rd
West Bloomfield, MI 48323 – (248) 855-1900
Knollwood Country Club – 18-hole course open to all players
5050 W Maple Rd
West Bloomfield, Michigan 48322
Oakland County – (248) 855-1800
Twin Beach Country Club– Established in 1930, this course is home to the unique 9 holes made into 18 holes through a "second set of tees and 3 double greens." 
7625 Glascott Rd
West Bloomfield, Michigan 48323
Oakland County – (248) 363-3335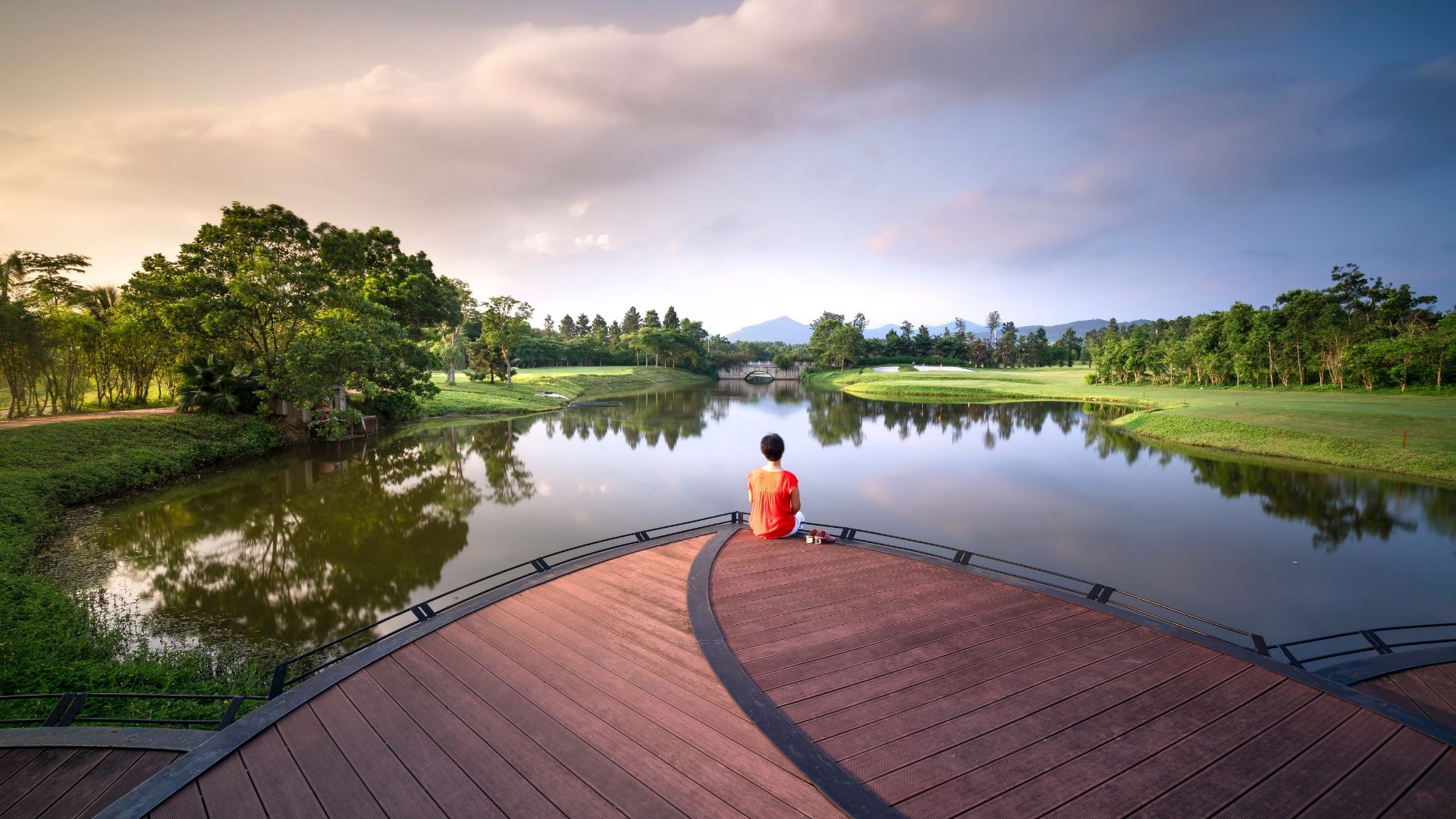 Major Lakes in West Bloomfield
Bloomfield Lake 5.6 acres
Brookfield Lake 4 to 5 acres
Cass Lake 1,280 acres, 123 ft. max. depth
largest lake in Oakland CountyCross Lake 7.3 acres
Darb Lake 16.5 acres
Flanders Lake 9.6 acres
Fox Lake 6.2 acres
Green Lake 166 acres, 65 ft. depth
Hammond Lake 85 acres
Lake Marion 6 acres
Middle Straits Lake 171 acres, 55 ft. depth
Mirror Lake 11 acres, 25 ft. depth
Moon Lake 3.7 acres
Morris Lake 15 acres
Orchard Lake 788 acres, 110ft. depth ­Public Access
Pine Lake 395 acres, 90 ft. depth
Pleasant Lake 41
Rockwell Lake 2.7 acres
Scotch Lake 9.3 acres
Simpson Lake 13.2 acres
Union Lake 465 acres, 102 ft. depth
Upper Straits Lake 323 acres, 96 ft. depth
Walnut Lake 232 acres, 101 ft. depth
West Bloomfield Lake 12 acres
Woodpecker Lake 16 acre
West Bloomfield Parks
West Bloomfield is an outdoor enthusiast's dream with over 15 parks and recreational facilities, dog parks, hiking trails, and exploratory centers. There's probably something for everyone and every age. Here's a great breakdown of our parks, what they offer, and a map to find them.
Bloomer Park – 7581 Richardson Rd. – open at 8:00 AM to dusk. The former State Park located in the west-central portion of West Bloomfield Township. It has trails in the Red Pine protected Woodland, seasonal restrooms, basketball courts, benches, fishing, a rental Pavilion, picnic areas, and playground equipment for ages 5 – 12.
Bloomfield Knolls – 1750 Henbert – open 8:00 AM to dusk. This 2-acre neighborhood park features playground equipment, basketball courts, benches and a picnic area.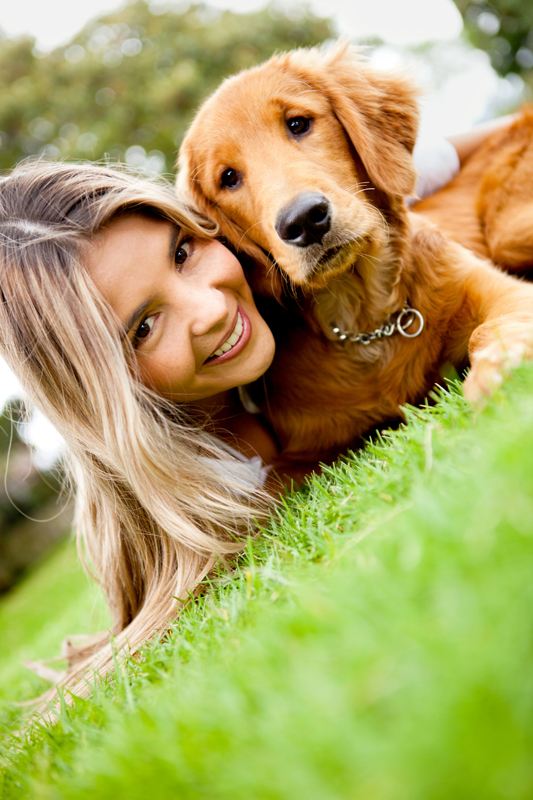 West Bloomfield Dog Park – 5911 Halsted Rd. – open daily, year-round from 8:00 AM until 8:00 PM except for Wednesdays from 8:00 AM until 11:00 AM for maintenance. 4 acres a fenced in area is divided into three sections. One is ADA accessible, one is for all dogs, and one for small bags up to 25 pounds. Registration is required by the city.
Drake Sports Park – 1601 Drake Rd. – open 8:00 AM to dusk. This large park features meeting rooms, vending machines, five tennis courts, a skate park, restrooms, paved trail system with benches, three lighted softball fields, for new pickleball courts, three soccer fields, and to ADA-compliant playgrounds for ages 2-5 and 5-12.
Keith Sports Park – 2750 Keith Rd. – open 8:00 AM to dusk. Adjacent to the Keith Elementary School, this park includes seasonal restrooms, trails, benches, two tennis courts, a rental Pavilion, picnic areas, three softball fields and a soccer or multipurpose field. The playground equipment at the Keith Elementary School may also be used.
Marshbank Park – 2805 Hiller Rd. – open 8:00 AM to dusk. This popular park is known for summer concert series, family camp outs, trick-or-treat trails, and children's concerts. It's one of the largest in the city and includes the Marshbank Lodge, which is a year-round shelter building, the Overlook, a seasonal restroom building with an attached porch overlooking Cass Lake, and a central maintenance facility. It features accessible playgrounds, ball fields, soccer and multipurpose fields, sand volleyball courts, several rentable shelters, sledding hills, picnic areas, trails, canoe and kayak launch, and a fishing pier. Canoes, kayaks, and boards are also available to rent from May 1 through September 30, Fridays through Sundays from 2 PM to 8 PM.
Sylvan Manor Park – 2294 Woodrow Wilson – open 8:00 AM to dusk. This neighborhood park serves as the eastern trailhead to the West Bloomfield Trail and the West trailhead for the Clinton River Trail. It includes basketball courts, a battlefield, picnic area with benches, and ADA-compliant playground equipment.
Farms
Karner Farm – 5911 Halsted Rd. – 8:00 AM to 8:00 PM closed on Wednesdays from 8:00 AM to 11:00 AM for maintenance. This historic Farmstead covers 33 acres and offers community gardens, a dog park, a barn, and extensive wetlands.
Schulak Farm – 6889 West Maple Rd. – open 8:00 AM to dusk. This farm features rentable party rooms and meeting venues complete with on-site house and barn, children's gardens and rain gardens. It makes a beautiful place for a wedding or family reunion.
Nature Preserves and Trails
West Bloomfield Woods Nature Preserve – 4655 Arrowhead Rd. – open 8:00 AM to dusk. Nestled just south of the Pontiac trail in the middle of West Bloomfield Township along the West Bloomfield trail is the preserve. This was the first preserve in Michigan to receive recognition as the Urban Wildlife Sanctuary from the National Institute for Urban Wildlife. It covers over 162 acres with over 100 species of birds, as well as whitetail deer, coyote, Mink, and the red fox. With large oak and hickory trees towering next to beautiful blooming dogwoods, this is one of the most peaceful places in the township. It features benches, seasonal restrooms, picnic areas, unpaved and paved trails, interpretive signs, nature programs, and wetlands with overlook.
The West Bloomfield Trail – the East trailhead is located at the Sylvan Manor Park at 2294 Woodrow Wilson with the central trailhead at the West Bloomfield Woods Nature Preserve. This 64 acre linear park meanders for nearly 7 miles through the township, around Orchard Lake Village, Keego Harbor, and Sylvan Lake. It is often used for biking, nature walks, and cross country skiing.
Valuable Resources:
Search All West Bloomfield Homes for Sale
[optima_express_toppicks id="1711544" sortBy="ds" displayType="list" resultsPerPage="100" header="true" includeMap="false" status="active"]