Selling a home?
Selling your home involves much more than just placing a "For Sale" sign in your yard and going to the closing. As a REALTOR®, I am here to help you prepare your home for sale, market your home, and guide you through the sale process to ensure you sell your home within your time frame and get the best price possible.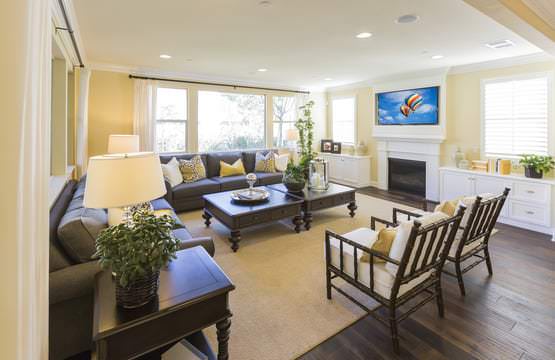 As your REALTOR®, I will determine the correct price range for your home, point out things you should do to make your home more appealing to buyers, and devise the most effective plan of action. Here are some of the steps I will take to sell your home:
Review the selling process
Perform a comparative market analysis
Determine the list and target prices
Make staging suggestions
Hire a professional photographer
Aggressively market your property
Keep communication open
Present the purchase agreement
Closely monitor the mortgage and title work process
Factors That Affect Your Home's Sale
There are three main factors that determine how marketable your home–price, financing, and time.
Price – If your home is priced too high, you must be willing to wait much longer for your home to sell. Either it will take that much longer to find someone to pay more than the home is worth, or the market will eventually catch up to the asking price of the home through inflation.
Condition – Homes that are clean, uncluttered and nicely updated will sell quicker and for more money.
Time – If your time frame is important then you must be willing to lower the price.
How Much Should You Ask for Your Home?
Of course, you want to get the full market value for your home. The first step to getting the best price is to determine your home's value. As your REALTOR®, I can help you set an asking price by taking the following factors into consideration:
Your home's value may depend on recent selling prices of comparable homes in your area. After reviewing the selling prices for such homes, the price is adjusted according to current market trends.
Buyers most likely look in the price range determined by their monthly payment ability and down payment. Buyers are often very knowledgeable in their price range and purchase by comparison. Unreasonable asking prices are an immediate turn-off.
Inviting a potential buyer to make an offer shows that you are willing to bargain. However, if your asking price is outrageous, the buyer's offer will most likely also be unreasonable.
It's necessary to offer pricing, terms and conditions that are competitive in your market. This will help you sell faster and get the full market value.
How to Boost Curb Appeal
Many home buyers will drive through a neighborhood to catch a glimpse of a home for sale and decide on the spot whether it's worth touring. This "curb appeal," or first impression, is very important to attracting qualified buyers who are more interested in what they see now as opposed to the home's potential.
It is important to attract as many qualified buyers as possible. One way to do this is by boosting the curb appeal. In preparing your home for sale, it is necessary to envision your home through the buyers' eyes. There are many ways to freshen up the appearance of your home that doesn't require remodeling the kitchen or finishing the basement.
Quick Notice Showing Tips
Your agent is bringing a potential buyer to your home in 15 minutes. What can you do to make your home presentable in such short time? Follow these quick tips to get your home ready for its best showing when you have 30 minutes or less.
Start at the beginning:
Make sure that the front door presents well.
Sweep steps, if needed.
Pick up any toys, tools or other out-of-place objects and store them away quickly.
Head inside:
Open window treatments and turn on the lights.
Put any dirty dishes in the dishwasher.
Make the beds.
Put any dirty laundry inside the washing machine.
If you still have time:
Quickly run the vacuum and/or sweeper to give carpets and floors a fresh look.
Wipe down counters and tabletops.
Warm some vanilla on the stove or have cookie dough ready to put in the oven to give the house a welcoming scent.
It would be wonderful to have your home in showcase condition 24 hours a day, but we understand that you live there. It is important to present your house in the best light and make it available to as many qualified buyers as possible.
Selling to Move Up
Many people find themselves wanting more space at home or needing to change their address for whatever reason. In this situation, homeowners are trying to sell their current home while they look to buy a move-up home. Timing is everything, and it's important to know what your options are before making any final decisions.
The first, and most important thing to do, is to get your current home in tip-top shape for the market. It is difficult to get qualified for two mortgages – even more so in a slow market.  Remember that a time frame can influence the factor of the actual selling price of your home. That is why it's important to have an experienced professional helping you with the transition and the timeline organization.  We want to make sure that when you find your dream home that you are positioned as well as possible so you can move forward with ease.
The second step is to get a current value on your home. This will help you understand how certain factors will affect your current home market pricing.  It is also a good idea to have the condition of the home checked by a professional and make any needed improvements or renovations.
The transition of selling one home and buying another can be overwhelming, and it is important to contact a lender immediately when you are ready to move forward. If you don't have a lender, contact your REALTOR® for suggestions and recommendations.