"Specializing in West Bloomfield, Farmington Hills, Bloomfield Township, and the surrounding communities."
Naturally quiet and reserved, Bruce Simon is the epitome of reliability and trust.  He comes across as attentive and soft-spoken, and underneath that unassuming exterior is a witty sense of humor.  Eventually, as the relationship develops, you will clearly see all the facets of the individual that make up his Simon Says SOLD persona.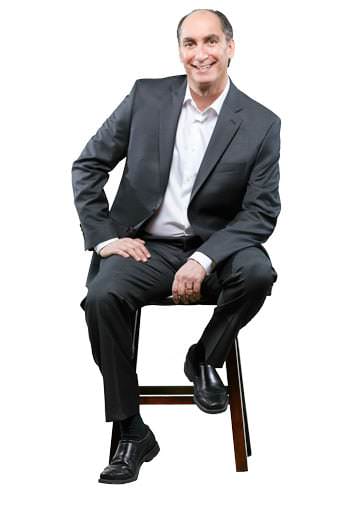 Prior to getting into real estate, Bruce worked for 20 years in the mental health field providing counseling services to help others deal with major stresses in their lives.  Experience like this is what shaped him to handle any situation, while not taking himself too seriously.  But after two decades in this industry, he realized he wanted a change.  He had never considered a job in sales, as he recalled negative experiences with high pressured and self-serving salespeople over the years.
Then in 1999, Bruce went through the process of selling his own home and buying another. It was stressful and emotional, yet very exciting.  He felt unsatisfied with the representation he received from his Realtor and began thinking that this profession could indeed be enjoyable and rewarding if you had the right attitude. He felt he had the personality, skills, and experience to provide great service and support to people going through the home buying and selling process. Eventually, Bruce made the switch to real estate in 2001. The moment he began this journey, he vowed that his own clients would only have positive experiences.
Since that time, Bruce has nurtured buyers and sellers in West Bloomfield, Farmington Hills, Bloomfield Township and the surrounding communities, through real estate transactions by demonstrating that what he says is thoughtful, straightforward and reliable. 
He's a Certified Negotiation Expert (CNE), an Accredited Buyer's Representative (ABR), and a Seniors Real Estate Specialist (SRES), meaning he puts effort into ongoing training to give his clients an edge in any transaction.  His main objective is to provide a seamless and stress-free experience, and that clearly shows in his client reviews and recommendations.  He has over 60 positive reviews on Zillow alone.  When Simon Says SOLD, he means it!
To sum up Bruce Simon, when you combine a strong desire to give every client the positive experience they deserve with the integrity to stand behind his word, it's no wonder he is among the top 5% of Realtors nationwide.  When he says it, you can believe it. And when you throw in a little understated humor, it's a combination every client is sure to remember & recommend for generations.