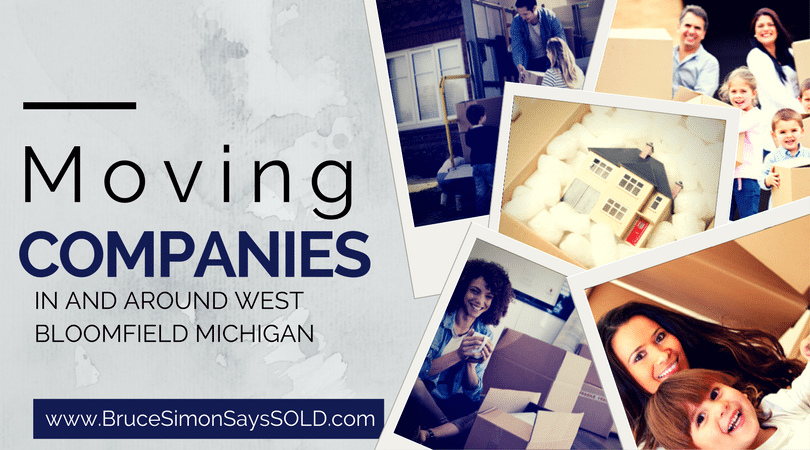 Moving to or from West Bloomfield Michigan? Let me help you move with ease with some of the top-rated moving companies in the area.
#1. Changing Places Moving – Local company that lets you decide how involved you want to be with your move. You can pack, they can pack, short or long distances and careful storage.
In business since 1979
Family owned and operated
Agent for Arpin Van Lines
Interstate relocations
Large transportations
Local and national moves
"Quality movers worth every penny! Super professional guys. On time. Nothing was damaged. All moving companies should be like Changing Places!"
#2. Big Guy for Hire – Most reviews on Yelp with a 5-star rating. Specializes in truck or container loading and loading, local and interstate rental truck driving and furniture assembly.
Furniture assembly
Piano and Safe moving
$45 – $110 per hour
$30 flat travel fee
No international travel
Additional stairwell costs
In business since 2005
"These guys did a local move for me and were excellent. They were super fast, but took great care with all of my pieces. You will need to rent a truck with them, but that makes them really affordable. Would highly recommend!!"
#3. BOS moving & Service – Local and you work directly with the management and owners of the company.
Free quote
In business since 1982
Commercial and residential
Fully insured
Senior discounts
"Best bid and did a great job. From my initial call to the office, to the closing of the moving truck, I am 100% pleased and highly recommend!  Their speed and strategy was very impressive in how to tightly pack the truck – true experts!"
#4. O'Sullivan Moving & Storage Company
Family owned for over 30 years
Storage services
Careful wrapping and shipping
Packing and portable services
"They transported our goods over 1000 miles and nothing was broken. They held true to the exact dates and times that they promised. Very pleasant experience with this crew."
#5. Professional Movers – Based out of Walled Lake and Detroit, these movers have excellent reviews and offer a wide range of services many other companies don't offer.  This company was voted best moving service by Oakland Press 5 years in a row.
Residential and company services
Senior services
Employee relocation
Packing services
Artwork and Piano moving
Delivery and Storage services
"Never used a moving company before. It was hard to differentiate these companies before you use them. Had a lot of stuff that needed to be moved with two small kids. From start to finish these guys were honest, up front genuine and PROFESSIONAL! This was hands down the best money I have ever spent. They did what they said and went beyond to make sure this experience was great and our expectations met. There was one small item that had been slightly damaged in the move (naturally) they came to our home and replaced it with a brand new like item immediately."
Feel free to leave a comment about one of the above companies or if you have recommendations from others. From all the sites out there, these are the top-rated and best-reviewed moving companies in and around West Bloomfield.