There are certain expectations one should have when hiring a real estate agent. Obviously, you want someone you feel comfortable with and has a lot of experience but beyond that, you want someone that treats you with respect, has the time for you, and really listens to your needs. When interviewing real estate agents here are 5 Things to Expect From Your Real Estate Agent: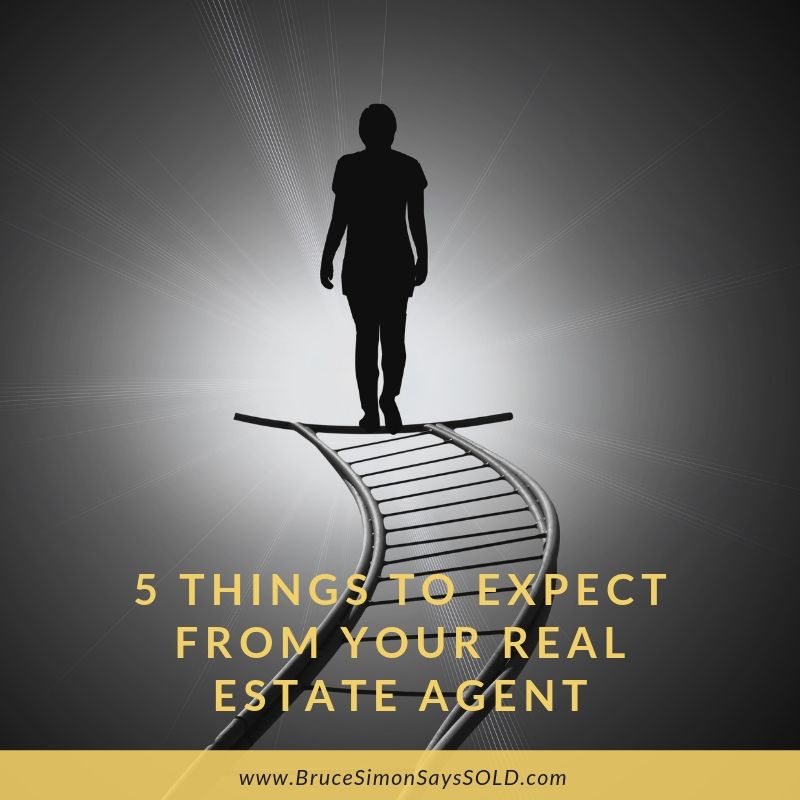 #1. Respect.
If you have an agent that constantly makes you feel like you know nothing or speaks to you in a condescending tone, that's not somebody you want to do business with. In order to have a professional relationship with your real estate agent they need to respect you. As your agent, I will be listening to your input at all times as you know what you want better than I do so your opinion is highly valued. We want to find the best house possible and that means truly listening and respecting your opinions, feelings, and perspectives.
#2. Offering you my very best.
As your Realtor, I want to utilize all the knowledge that I have collected over the years and formulate a plan to serve you in the best way possible. I want to provide you the information you need to save yourself time, money, and effort.
#3. Flexibility.
You want an agent that's easy to communicate with and will improve your home buying or selling experience. If you have an agent that is not flexible, has short time frames or windows, or just makes you feel uncomfortable as if you are bothering them, that's not the type of agent you want on your side.
#4. Expert negotiation.
You want an agent that is well-versed in negotiation. We are looking for the best deal and you want an agent that not only negotiates for your terms and price, but the best house as well. I will offer not only my advice but negotiations on issues with the home itself if it needs repairs, replacements, or if there's something obvious that you need to be aware of.
#5. Honesty.
The difference between a common agent and a great one is our ability to be honest with you. Our job is to sell your house but if there are some issues that could make you regret your purchase later on, I want to be as honest with you as possible. My goal is not simply to close on a house or to sell you any old property but to find you the home that works for your budget and your needs both now and in the future. If there are some serious red flags with a property, other agents or sellers, or the home itself, I want to be honest with you to that you can make an informed decision understanding all the implications and the process.
A great agent should make you feel that you are their only client at the time even though they can handle multiple clients at once. Every real estate transaction is different, and experience goes far beyond general education when it comes to the real estate industry. By using decades of experience, I can make your home buying or selling experience not only satisfactory but fun.