Fall is here. There is a crispness in the air and it's getting cooler at night than just a couple weeks ago.  You might think this is not the time to sell a house, however, there are some serious benefits to selling in the Fall.
We may not have snow on the ground just yet, and that's a good thing. The weather has cooled and for the same reasons you need to sell, other's need to buy. Perhaps you found a beautiful home on the market and now is the time to upgrade; maybe it's a job relocation or a familial status change. Whatever the reason, you want to sell fast and for the highest dollar amount possible. This is where staging comes in.
Staging is not a new concept. It erupted in the 90's and now staged homes often gain 3% – 10% more than homes that are not staged. That could mean thousands of dollars which makes it definitely worth it.
Read on if you'd like some great tricks and tips for staging your Farmington Hills home for sale this Fall.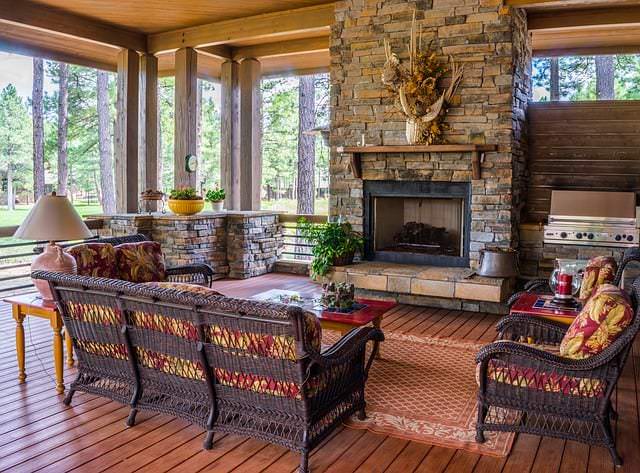 #1. Get Seasonal.
It's okay to have seasonal decorations up when selling a home. People know you can't live in a showcase home forever and a little holiday decor can be very inviting, but I do stress "little". Too much is overkill and can detract from the actual bones of the house. Use it for accents, not coverups. A pumpkin or two on the porch, some leaves along the banister or mantle and a seasonal candle in the bathroom.
#2. Get scents for the season.
Pumpkin spice is EVERYWHERE! Why not put it into the air as well? Pumpkin Spice Scentsy® wax melts, vanilla cookie candles, or apple pie air fresheners. Just make sure you are not covering up bad odors with good smells like cigarettes, pet odors, mold, or mildew. Buyers will sniff out those bad odors and if you're just covering something up, it will be found out. Use these light scents to enhance the area and the season, not cover it up or be so overpowering that buyers just leave the house because they can't stand the smell.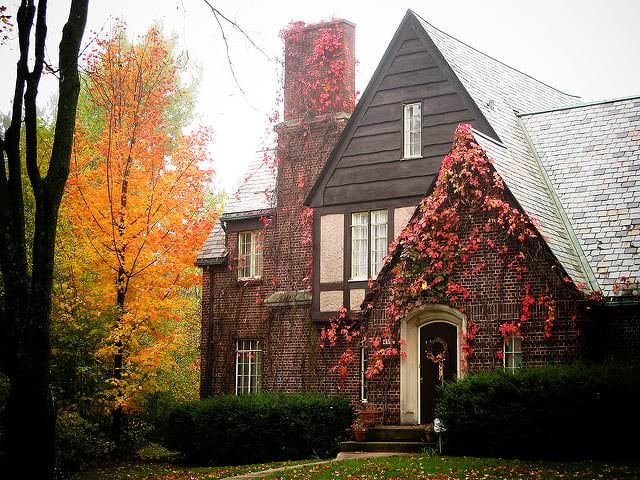 #3. Don't neglect curb appeal.
Curb appeal can get a little underwhelming this time of year as leaves start to fall and trees and branches look pretty bare, but this is not the time to neglect the outside. Buyers will see this first before any interior images. Like I mentioned before, a couple of strategically placed pumpkins on the front porch, pots full of chrysanthemums, and a well-swept porch or walkway, mowed and trimmed yard, and cleared paths will work wonders for great curb appeal.
#4. Set the stage inside the home for different activities.
Fall is a great time for cozy blankets, hot chocolate, and games around the fireplace. Create a setting for these types of events when you show the home or during an open house. The board game out on the coffee table ready to go or a coffee mug with a good book and a pair of reading glasses next to your comfy chair. Have a throw blanket and a couple of pillows on the couch and you can even go as far as to put up a temporary chalkboard menu on the wall with this week's Fall dish or Pumpkin Bisque. You are creating a setting that invites coziness and comfort. This translates into a very appealing home to buyers.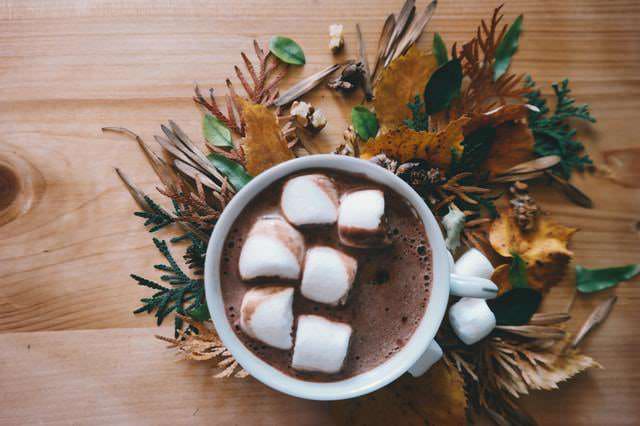 #5. Keep things bright.
It can get darker a lot earlier in the fall and winter so homeowners should do their best to keep things as bright as possible. Open window curtains, blinds, and drapes, turn on lights during a showing or an open house and make sure that lamps and room lighting are appropriate so that there are no dark corners or dreary rooms.
Staging in Fall takes a little finesse but it's a great time to showcase the coziness of a home. If you're planning on selling this Fall, give me a call! I'd love to help you prep your home and price it to find out how much you could get on a well-staged Farmington Hills home.