Pumpkins are lining porches, cobwebs are hanging from trees, and fall leaves are scattered around front yards… Yep, it's fall and Halloween is right around the corner. Whether you're celebrating the holiday or just enjoying the season, here's what's going on around Oakland County this Halloween.
Trick or Treat Trail – located at the marsh Bank Park in West Bloomfield at 2805 Hiller Rd. is the trick-or-treat trail where attendees of all ages can collect goodies from costumed characters, local businesses, and organizations all along the trail. The event is Sunday, October 27 from 3 PM to 5 PM and there are four different timeslots to choose from. This event sells out so preregistration is important at WestBloomfieldParks.org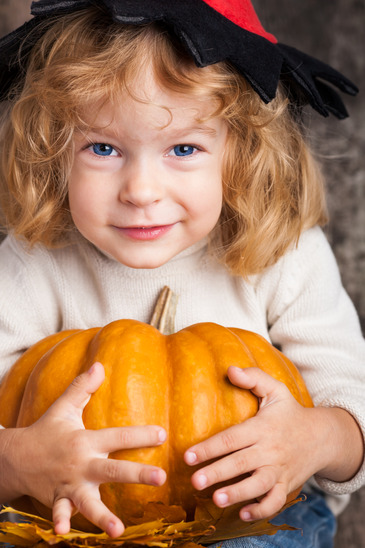 Ghost Night at Gov. Warner Mansion – on Saturday, October 19 from 7 PM to 9:30 PM in Farmington at the Gov. Warner's mansion 33805 Grand River Ave. you can experience a Victorian Halloween with ghost watchers and refreshments. Everyone over eight years of age is invited and is partially an outdoor event is so dress accordingly. You can purchase tickets by calling the city clerk's office at 248-474-5500 extension 2225 or purchase your tickets at the City Hall.
Farmington Hills Hollowing Events at Heritage Park – located at 24725 Farmington Rd. in Farmington Hills is the annual Heritage Park a hayride event happening through November 1 from 5:30 PM to 7:30 PM every Friday. You can roast marshmallows, sip a cup of hot cider around a roaring campfire, or you can even book private hayrides for $5 per person. Register at Hayride Central at Heritage Park.
Also in Farmington Hills is Boo Bash. On Sunday, October 20 from 10:00 AM until noon, 12:30 PM to 2:30 PM, or 3 PM to 5 PM is the Boo Bash at Heritage Park. You can get hayrides, s'mores, trick-or-treat stations, pizza and more for ages preschool through third grade. Click on the link above to make reservations.
Trunk or Treat at the Orchard United Methodist Church at 30450 Farmington Rd. in Farmington Hills on Saturday, October 26 from 3 PM to 5 PM. Dress your kids up and enjoy a safe trunk or treat with pumpkins for purchase, cider, donuts, and more. This is a free event so pull out your best costumes and come and enjoy.
Halloween Science at Cranbrook Institute of Science – on October 26 from 2:30 PM to 5 PM or 6:30 PM to 9 PM and also on October 27 from 11:30 AM till 2 PM is the Halloween Science. You'll encounter screaming ghosts, hands-on activity, a haunted roller coaster, goodie bags, and much more. Preregister early and get an extra goodie bag. Tickets are just $15 when you buy them ahead of time. Be sure to register on their website here.
Monster Mash on October 25 at the Orchard Mall shopping center in West Bloomfield you can bring your trick or treat bags from 6 to 9 PM and trick-or-treat with local businesses, get photo ops with spooky characters, participate in crafts and games and much more. Entry is just $5 for kids 2 and older.
Haunted Forest at the Treerunner Oakland Adventure Park located at 6600 West Maple Rd. in West Bloomfield. Buy your tickets early for this event that is sure to be the talk of the town. This has been voted one of the best all-around autumn and Halloween event of the year. Participants walk in groups through the forest trail with trained theater actors, ghoulish decorations, and a huge pumpkin patch.
Stay safe out there, watch out for flying witches, and enjoy all that autumn has to offer.
More for Locals: