Looking for some good grub? Here's my take on the best Recommended Restaurants in West Bloomfield and what to order.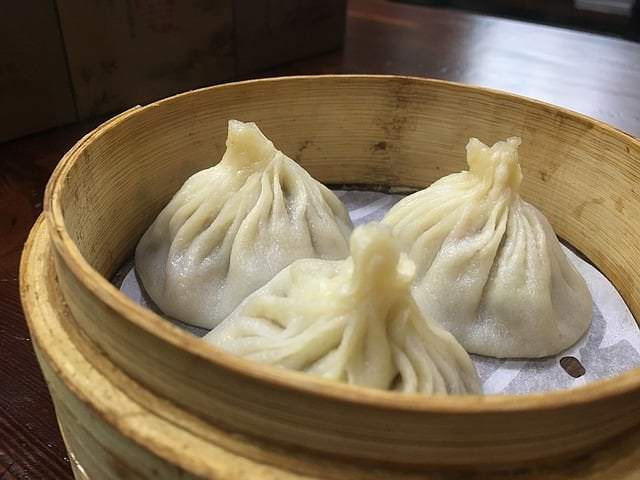 Shangri-La Chinese – 6407 Orchard Lake Rd. – 248-626-8585
If you're looking for "authentic" Chinese food, the Shangri-La Chinese restaurant in West Bloomfield definitely delivers. How about picking your own fish and seafood directly from a huge tank? In addition to seafood, Shangri-La has braised duck with Chinese mushrooms, stir fry pork with ginger and garlic or their famous dim sum served daily from 11 AM until 3 PM and 9:30 PM to 2 AM. Shangri-La is your Chinese and dim sum go-to spot in West Bloomfield.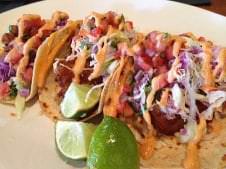 J Alexander's – 7440 Orchard Lake Rd. – 248-538-8349
J Alexander's is a contemporary American restaurant known for its wood-fired cuisine, fresh seafood, prime rib, and huge entrée salads. Although this is a chain restaurant, it continues to be one of our favorites in West Bloomfield. Prices are reasonable, and there's usually something for everyone including veggie burgers, fish tacos, rotisserie chicken, crab cakes, and prime rib. It's a great meeting place for lunch or dinner at a good standard for American eats.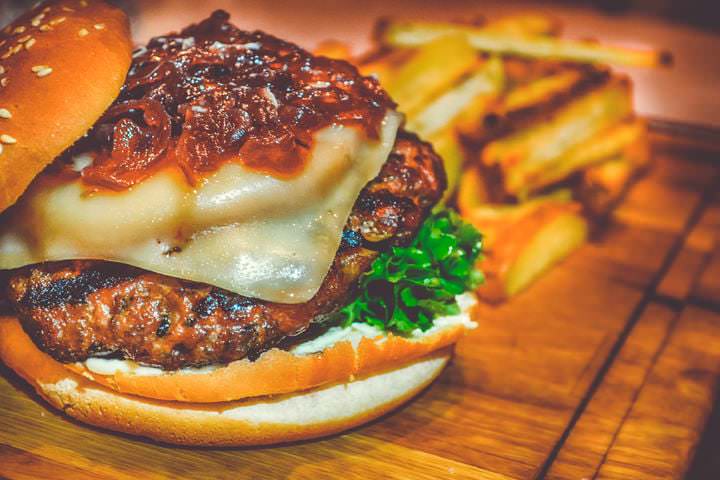 Red Coat Tavern

– 67450 Orchard Lake Rd. – 248-865-0500
If the burnt onion, Scottish smoked salmon, and cheese and ale spread sound interesting, then the Red Coat Tavern is for you. This unique restaurant doesn't even have a website but comes in with top reviews on several restaurant review websites. With rustic salads, hamburgers with about 5000 different combinations of toppings, and local and seasonal brews, Red Coat is a great option for those looking for a reasonably priced unique menu.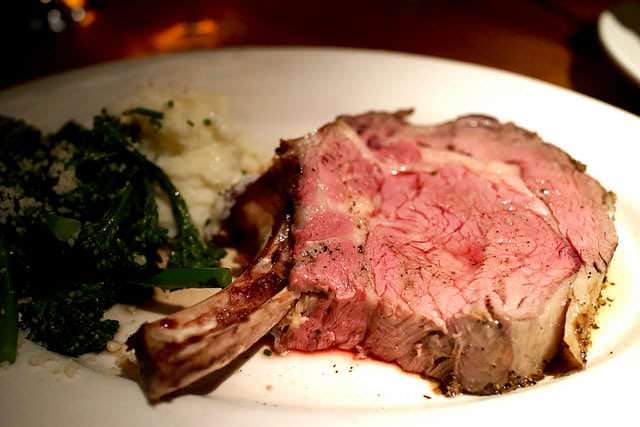 Prime 29 Steakhouse
–

6545 Orchard Lake Rd. – 248-737-7463

If fine steaks, aged cuts, and wine pairings are your thing, Prime29 Steakhouse is the spot for you. Here you'll find excellent service, beautiful ambiance, and a fine dining atmosphere where you can enjoy a wedge salad and a ribeye, prime rib and kale salad, and delicious Cabernet Sauvignon to pair with your cuts. Hang out for their happy hour menu or plan a romantic dinner out; it's all at Prime 29.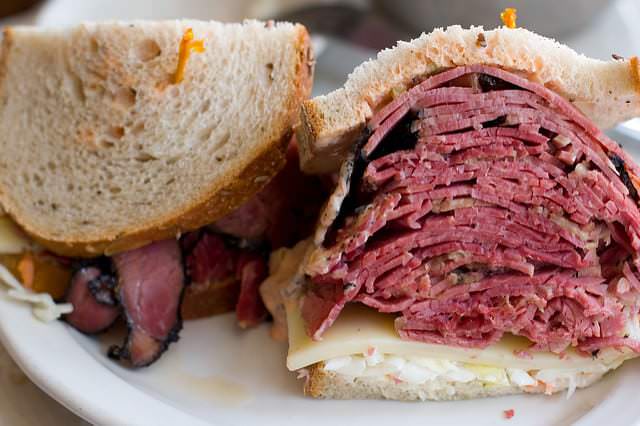 Stage Deli – 6873 Orchard Lake Rd. – 248-855-6622
Stage Deli is one of those great places where you can have lunch with your friends, a cup of coffee, or pick up ingredients for dinner. Not only do they offer catering and daily specials, but they actually ship a lot of their deli products anywhere in the world. You don't have to go to New York to enjoy fantastic pastrami sandwiches, smoked fish salads, matzah ball soup, and lox with capers and cream cheese. Whether it's a hot dog for the kids, wine or beer for the adults, breakfast, or delicious desserts to pack up and take home, Stage Deli and Fine Foods offers a wide range of options.

Mene Sushi – 6239 Orchard Lake Rd. – 248–538–7081 or (carryout) 248-538-7080
Amazing sushi in the middle of the country? Of course! We've got your sashimi or salmon lovers combinations, a variety of vegetable roles, standard roles, hand roles and of course, their specialty rolls. I think Candy Cane roll is probably my favorite with the Firecracker as a close second. But never fear, even if you don't like the sushi or you're just not there yet, there are plenty of dishes for land lovers including house salads, chicken Katsu, steak tempera, Bibimbap, and hot and spicy teriyaki. There's something for everyone at Mene Sushi.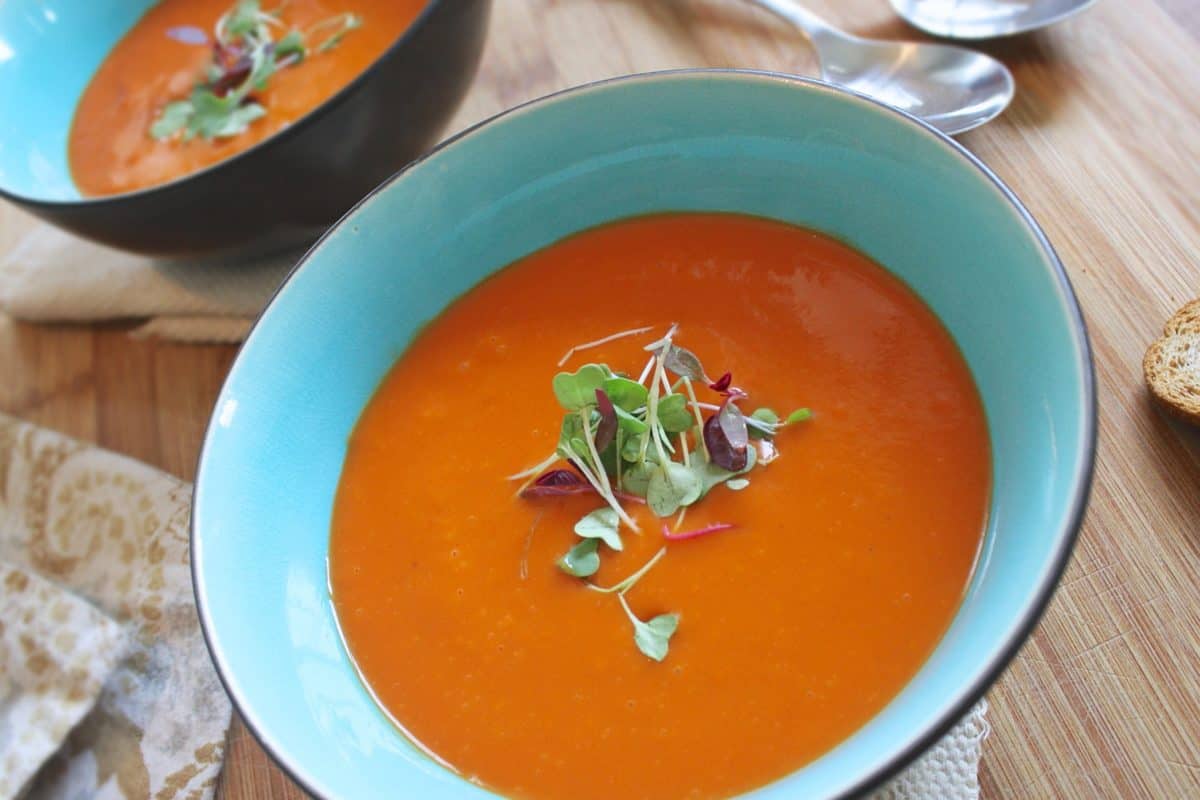 This unique bakery is a restaurant eatery concept coupling old-world cooking styles with Italian techniques. It's part bakery, part pizzeria, and 100% delicious. There are actually two other locations around our area –  in Berkley and in Troy, and the menus may vary by location. I know that our Crispelli's always pleases with their complete gluten-free menu, tomato bisque soup, Mediterranean salads, cedar plank salmon, gourmet pizzas, Panini deli sandwiches and even a few burgers for those that are not quite into the baked goods. Regardless of your dietary restrictions, Crispelli's has what you're craving!
Stay tuned to my blog for more local news, real estate information, and tips to wonderful Farmington Hills, West Bloomfield and Bloomfield Township,  Michigan. Recommended Restaurants in West Bloomfield