New restaurants are popping up all over Farmington Hills but some are tried-and-true, family tested and approved. Here's our list of the most Recommended Restaurants in Farmington Hills.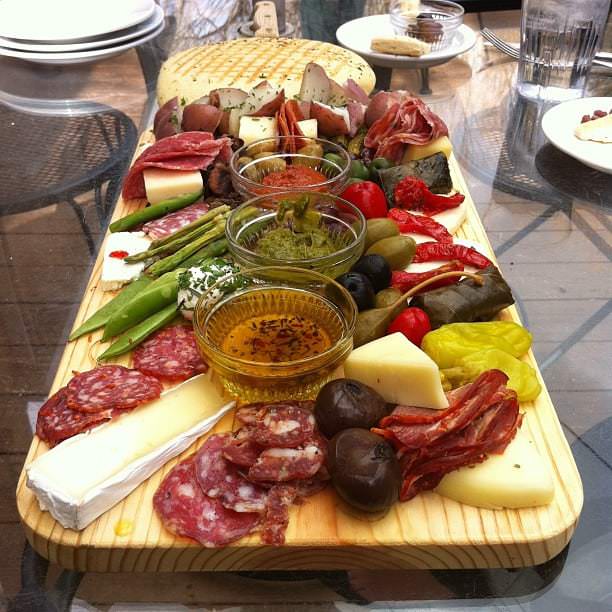 Tomatoes Apizza

– 29275 14 Mile Road – 248-855-3555
This Italian classic bistro has hundreds of positive reviews for their pizza, salad, and atmosphere. This moderately priced pizzeria has a lunch buffet and all the classics you'd expect from a pizzeria. Build your own, enjoy an antipasto or Caprese salad, dig into a big bowl of spaghetti with meatballs, and don't miss out on their world famous garlic cheese bread.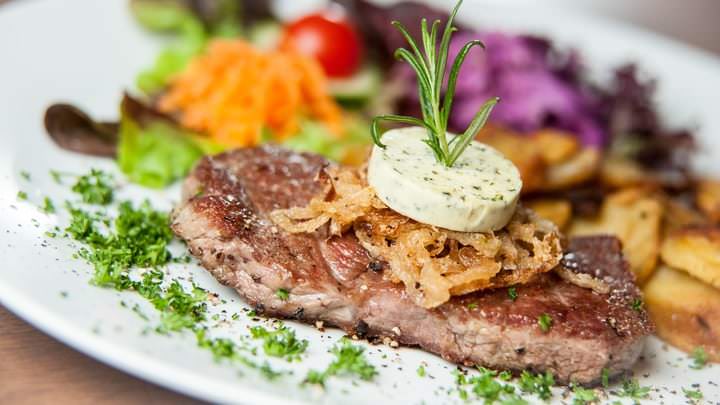 Cafe Cortina – 30715 W. 10 Mile Road – 248-474-3033
For a little bit fancier Italian, check out Café Cortina. Since 1976 this fine dining establishment has been creating local dishes, seasonal menu items, and salad straight from their own fresh garden. Some of my favorite dishes are the gnocchi alla Triolese with speck, shallots, and saffron cream. Their catch of the day is always a Mediterranean delight and hardier dishes such as their grilled veal chop with shaved black truffle, farm-raised quails with a blood orange wine reduction, and wild mushroom risotto always pleases. For a night out on the town, Café Cortina hits the spot.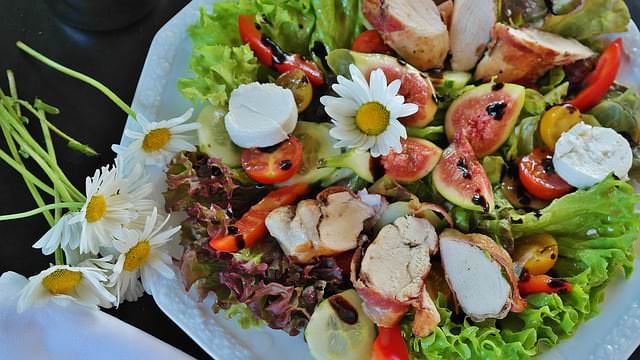 Chive Kitchen – 33043 Grand Rive Ave – 248-516-7144
100% Vegan! Their purpose is to appeal to a wide range of tastes. From chili cheese fries to the Jalapeno burger, chocolate beet cake and their famous Carne Asada Tostada, Chive is making good food and doing it right. Stop in for brunch, lunch, dinner or just a snack of street tacos and you'll be pleasantly surprised at the freshness and uniqueness of some of their menu items ~  like their Balsamic Chicken salad with creamy dressing, panko crusted chicken seitan, roasted carrots, red onions, cherries, and pistachios. I honestly think they make the best salads in the city.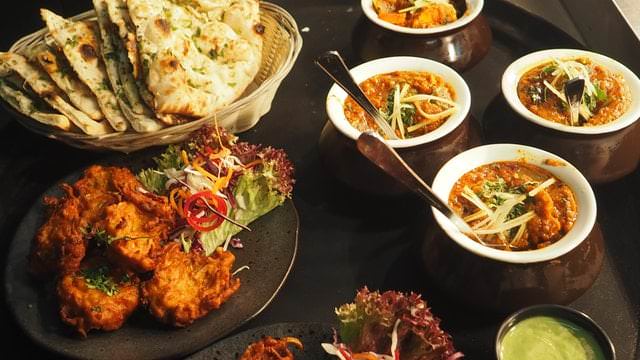 Simply some of the best Indian food in the Detroit Meto area and it's right here in Farmington Hills. Let's just start by saying they have fabulous Kadai Paneer, super soft naan bead and the greatest Biryani in the area… or so say the over 200 positive reviews this amazing place has. To enjoy a variety of dishes, check out their lunch buffet from 11:30-2:30 on weekdays, and 12:00-3:00 on weekends.  For authentic vegan, vegetarian, or just plain amazing Indian food, trust Aahar.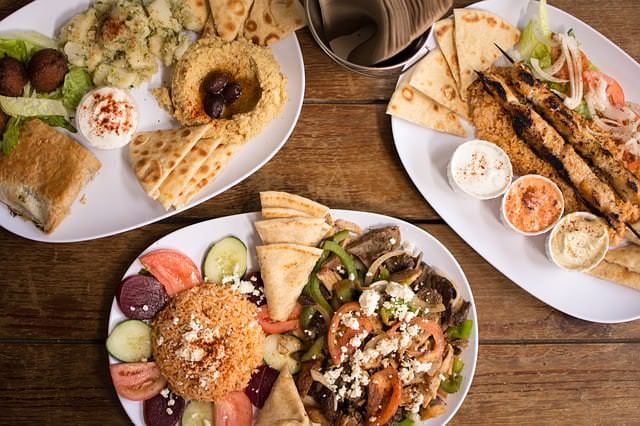 2Booli – 37610 W 12 Mile Road – 248-994-0614
2Booli has two restaurants, here and one in Troy but the Farmington Hills location is my favorite. If Aahar leads the way in Indian food, 2Booli follows suit with the best Mediterranean food in the area. Many of their authentic dishes and recipes come directly from the Ansara family, handed down for generations. Dishes like their famous hummus, stuffed grape leaves, lamb chops, beef or chicken kafta, and my favorite,  lemon oregano chicken,  hits the spot every time.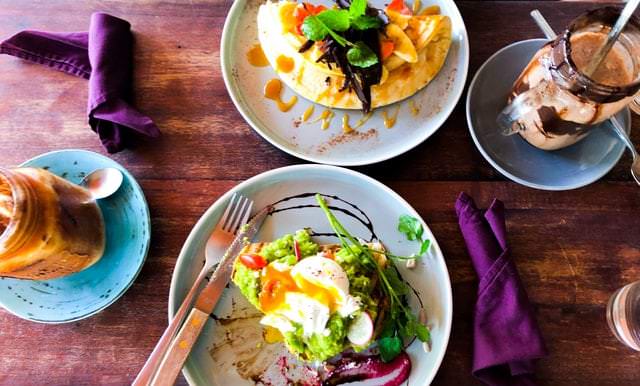 Leeza's Café – 29556 Orchard Lake Rd. – 248-626-0804
Looking for the best breakfast in town? This is it. Leeza's Café is the go-to spot for amazing and hearty breakfasts in Farmington Hills. Crispy breakfast burritos stuffed with eggs, cheese, and veggies, smoked salmon omelets, thick and creamy hollandaise (my favorite) and fresh squeezed orange juice won't disappoint. Get that hollandaise sauce on the side as it literally goes with about anything… okay, maybe not the banana nut pancakes but you never know!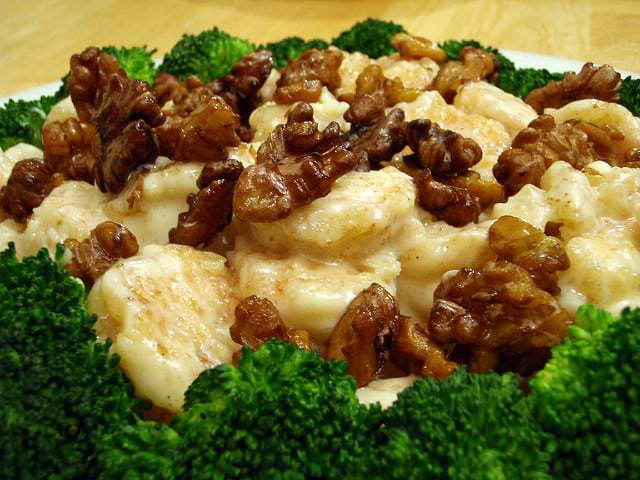 Jam Pong (Korean Soup Noodle),  crab rangoons, and the egg drop soup are just some of the great reviews you'll read about in this recently remodeled Farmington Hills popular Chinese restaurant. Of course, you have your traditional favorites like Sweet & Sour Pork, Cashew Chicken, and Kung Pao, but you'll also find some unique dishes like Sweet Walnut Shrimp, the Double Wonder, and their Red Thai Curry Sauce.
Stay tuned to my blog for more local news, real estate information, and tips to wonderful Farmington Hills, West Bloomfield and Bloomfield Township,  Michigan.
Images by BuzzFarmers & Joy