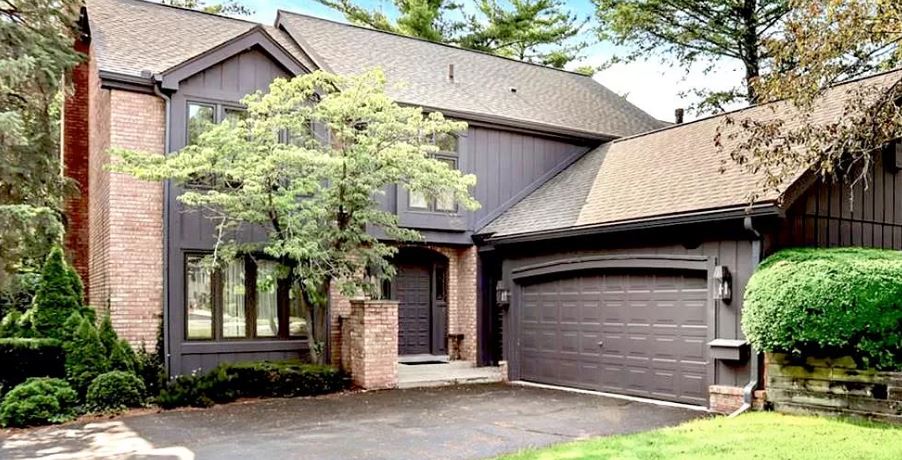 Wabeek Pines is a condominium complex located in the Wabeek community just south of Long Lake Rd. and east of Middlebelt, in Bloomfield Township. This collection of 76 condominiums were built between 1974 and 1990 and feature 2-4 bedroom floor plans ranging from 2,100 to 3,200 square feet. These condominiums border Haines Lake on the east and are completely surrounded by the golf course at Wabeek Club.
Nestled among beautiful mature landscaping and trees, you'll feel like you are miles from civilization yet surrounded by the most beautiful landscape in Bloomfield Township. Most condos come with a two-car garage and feature ranch or two-story designs, hardwood flooring, sliding door to the backyard, open floor plan, two-tier decks, and multiple fireplaces and several units.
Schools
Homes in the Wabeek Pines condo community are part of the Bloomfield Hills School District and are served by Lone Pine Elementary School, West Hills Middle School or Bloomfield Hills Middle school, and Bloomfield Hills High School. All of these schools are about 1 to 2 miles from the entrance to Wabeek Pines. These are also some of the highest rated schools in Oakland County.
Condo Association
Residents are required to pay condo association fees upwards of $490 per month but this can vary based on the size of the unit and time. Please check with current listings on exact fees and costs to homeowner association fees. These fees cover common area maintenance, building maintenance, grounds maintenance, sewer, snow removal, trash, and water.
Nearby
The nearest services and amenities are just a couple of minutes east on the corner of W. Long Lake Rd. and Telegraph Road. Here you'll find the police department, the Bloomfield Hills High School, shops, restaurants, banks, a few clinics, and gyms.
For more information on condos for sale in Wabeek Pines, contact me at 248-752-3088. I'd love to provide more details on any listing, notify you immediately when a new listing hits the market or to schedule a showing.
Image by MLS
Wabeek Pines Homes for Sale
[optima_express_toppicks id="1711782″ sortBy="ds" displayType="list" resultsPerPage="100″ header="true" includeMap="true" status="active"]