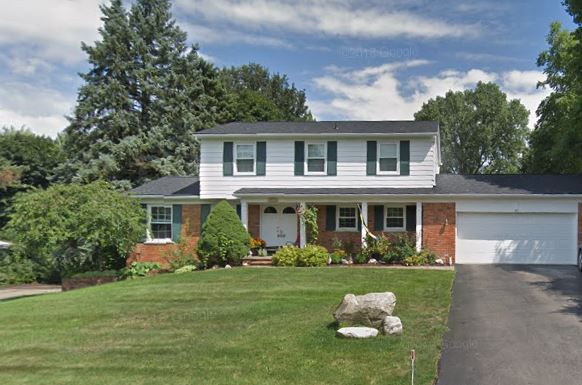 Hickory Grove Hills is a collection of 94 single-family homes in Bloomfield Township Michigan. The community is located just north of E. Hickory Grove Rd. between S. Opdyke Rd. and Woodward Avenue, just across the street from St. Hugo of the Hills School. Most of the homes in Hickory Grove Hills were built around the mid-1960s up until the late 1970s and many new listings may have upgrades such as granite counters, hardwood floors, and updated cabinetry and appliances. This is a collection of single and two-story homes and most feature a two-car garage. Homesites are on spacious lots of up to ½ acres and most homes have between three and five bedrooms and two and three bathrooms.
Layouts are between 1600 ft.² and about 3400 ft.². Although this neighborhood stretches into neighboring communities, the roads are not a through street so homeowners enjoy more of a tight-knit community and neighborhood feel. Shops, restaurants, and markets are no more than about 10 minutes away.
Hickory Grove Hills
Schools and Surrounding Areas
Residents are part of the Bloomfield Hills School District and students are assigned to Eastover Elementary School, which is about 2 ½ miles from this neighborhood, East Hills Middle School, less than a half a mile away, and Bloomfield Hills High School, which is also about two and a half miles away.
The closest commercial amenities are just 1 mile away at the intersection of E. Square Lake Rd. and Woodward Avenue. Here you'll find a few restaurants, Starbucks, gas stations, banks, and several other amenities. Medical facilities are located just a few minutes north on Woodward Avenue and the Bloomfield Town Square Shopping Center is about five minutes from Hickory Grove Hills.
For more information on Hickory Grove Hills, please call or text me at 248-752-3088. I'd love to schedule a showing of any current listings for sale or contact me to be notified when new listings in this popular neighborhood become available.
Hickory Grove Hills Homes for Sale
[optima_express_toppicks id="1711754″ sortBy="ds" displayType="list" resultsPerPage="100″ header="true" includeMap="true" status="active"]