Troy Michigan Real Estate
Troy Michigan is a thoroughly modern city and is ranked in the top ten, yet again, on the FBI's list as one of the safest cities to live in, for the 14th year now.  It remains a beautiful, well-kept and bustling city.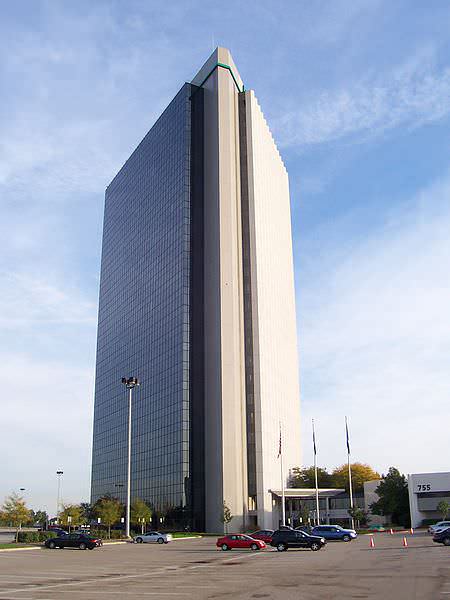 Convenience is the name to best describe Troy, Michigan. It is close to all major shopping and dining of all types. The people of Troy pride themselves for their cultural diversity and wonderfully ethnic restaurants reflecting the people who dine there. Your taste buds will have a host of adventures!
It is also very close to some of the largest companies for careers with very strong incomes, which makes housing still, despite the economy, strong by demand. Homes still sell quickly and there are plenty of families that want that opportunity.
For entertainment and relaxation, The Troy Civic Center offers swimming and other recreation for the whole family to enjoy.  There is also the Lloyd A Stage Nature Center which boasts picturesque walking trails and pastoral settings. For the more adventurous sort, there are even climbing boulders to face as a challenge.
You can also escape to the Sylvan Glen Golf Course and Sanctuary Lake for golf and dining with friends. Both feature breathtaking views, tournaments, golf lessons and challenging courses for the best golfers.
Don't forget to enjoy the Troy Historical Village like you are stepping back in time with loads of activities for all. There are extensive children's summer programs at the Village and host of quaint re-enactments of days gone by.
All in all, Troy, Michigan is a well-rounded community in the midst of everything for convenience and location. Give Troy, Michigan a try and enjoy the experience!
Borders:  Rochester Hills, Bloomfield Township, Birmingham, Royal Oak, Clawson, Madison Hts, Sterling Heights
If you are thinking about selling your home in Troy or moving to the Troy area, the data below explains what is currently happening in the real estate market in Troy. This information is updated regularly. If you would like detailed information about what is happening in the market, or a specific neighborhood, call Bruce at 248-419-3120.
---
More Information on the City of Troy
City of Troy Information:
500 W. Big Beaver Rd.
Troy, MI 48084
Phone:(248)-524-3300
www.troymi.gov
Golf Courses
Somerset Golf Club
2400 Golfview Dr.
Troy, MI  48084
Phone: (248) 643-8737
Sylvan Glen Municipal Golf Course
5725 Rochester Rd
Troy, MI  48098
Phone: (248) 879-0040
School Districts Serving Troy
Troy School District | 4400 Livernois | Troy, MI 48098
Phone: (248) 823-4000
Avondale School District | 2940 Waukegan St. | Auburn Hills, MI 48326
Phone: (248) 537-6000
Birmingham School District | 550 West Merrill | Birmingham, MI 48009
Phone: (248) 203-3000
Bloomfield Hills District | 4175 Andover Rd. | Bloomfield Hills, MI 48302
Phone: (248) 341-5400
Lamphere School District | 31201 Dorchester | Madison Heights, MI 48071
Phone: (248) 589-1990
Royal Oak School District | 1123 Lexington Blvd. | Royal Oak, MI 48073
Phone: (248) 435-8400
Warren Consolidated School District | 31300 Anita  | Warren, MI 48093
Phone: (248) 492-7543
Just Listed Troy Michigan Real Estate