Green Hill Woods Homes for Sale
Green Hill Woods Homes for Sale
Green Hill Woods is a subdivision of 163 homes located in Farmington Hills, Michigan, north of West 9 Mile Road and east of Halsted Road just south of Highway 5.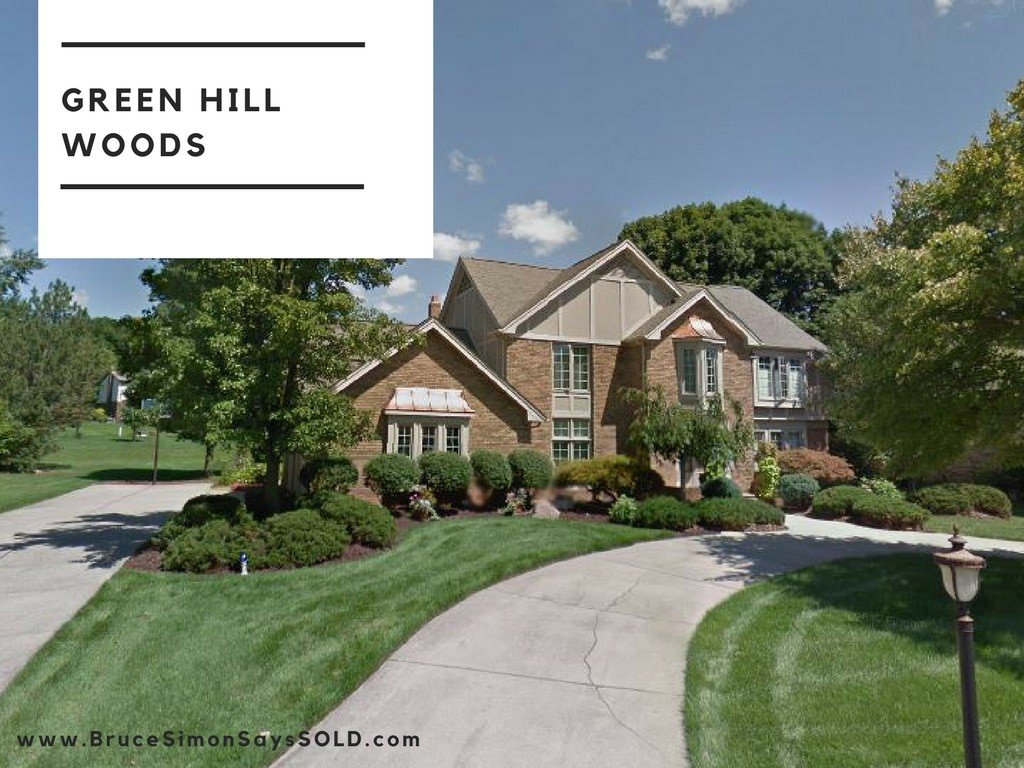 These homes were built from 1978 to 1985 and most range in size from about 1800 ft.² to 3100 ft.². The homes are mostly colonial style with a few ranch-style layouts. Due to their age, many lots have mature trees and landscaping with private backyards and spacious layouts with both formal living and dining rooms. Homes boast large kitchens, cathedral ceilings, and fireplaces. Master bedrooms have private baths, walk-in closets, and offer 3 to 4 bedrooms, 2 to 3 bathrooms, basements and a two-car attached garage.
Green Hill Woods is just 3 miles southwest of downtown Farmington. It provides easy access to our four major freeways as well as shops, markets, cafés, restaurants, and more. Just 2 miles north of Green Hill Woods is the Muirwood Square Shopping Center with several restaurants and name brand box stores and retail outlets. Just 3 ½ miles east of Green Hill Woods is the Farmington Plaza Shopping Center with over 75,000 ft.² of shopping, overstock outlets and other retailers. The Founders Sports Park is 3 miles south of the subdivision boasting over a 100-acre park with recreational facilities including soccer fields, baseball and softball fields, volleyball courts, bocce ball courts, rental facilities and bathrooms.
Green Hill Woods is part of the Farmington Public School district and served by Gill Elementary school and Power Upper Elementary School, East Middle School, and Farmington High School. The middle school is about four and half miles from the subdivision and the high school is about 3 miles.
If you'd like to view any of the available homes for sale in Green Hill Woods, give me a call! I'd love to personally show you around the community or offer similar properties for sale in the same area.
Just Listed Green Hill Woods Real Estate
[optima_express_toppicks id="1711935″ sortBy="ds" displayType="list" resultsPerPage="100″ header="true" includeMap="true" status="active"]