Sly Farms is a subdivision in
Bloomfield Township
located near Maple and Franklin Road. This well-established neighborhood is home to 172 single family homes built from 1941 to some newer construction in 2017.  Many homes have access to Wing Lake and lots are between 1/3 and 1 acre. Home styles are a variety of single story, colonial 2-story, and split levels.  A few homes on the east side of Franklin Road, which runs north and south through Sly Farms, have waterfront property on Wing Lake.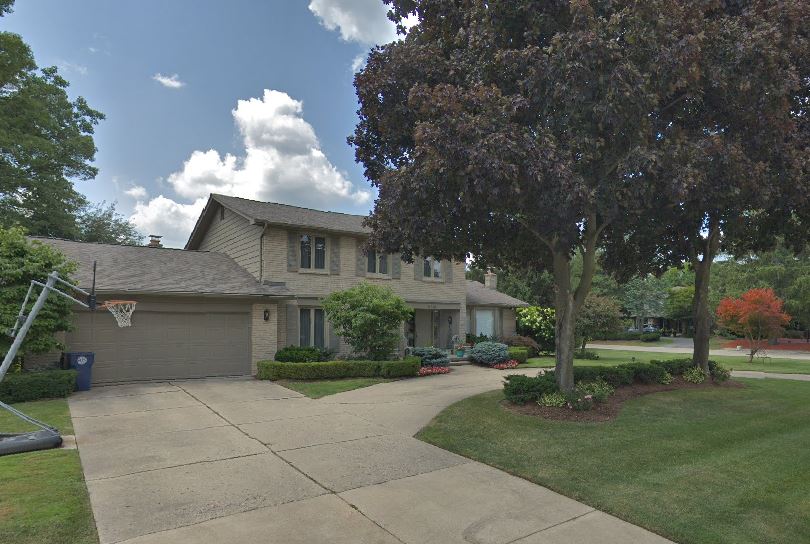 The homes in Sly Farms are typically 3 to 5 bedrooms, 2 to 4 bathrooms, with a wide range of size from 1,100 sq. ft. to over 6,000 sq. ft.  Many homes are set far back from the road allowing for larger lots, mature landscaping, and much privacy. Due to the age of the homes in Sly Farms, many have been updated or renovated over the years. You're likely to find granite or quartz countertops and a lot of renovated homes, new flooring, new paint, and new roofs.
Schools & Nearby
Residents are part of the Bloomfield Public School District and are served by Conant Elementary School, Bloomfield Hills Middle School, and Bloomfield Hills High School about 2 miles from the subdivision. The Brother Rice high school and Marion high school are also options and the Wing Lake Developmental Center and Learning Circle Academy are all within about a mile of Sly Farms.
Although secluded, Sly Farms is close to the main intersection of Telegraph and W. Maple Rd. Here you'll find a Starbucks, several restaurants and fast food shops, the Maple Theater, Planet Fitness, the Bloomfield Hills Plaza Shopping Center, Trader Joe's, banks, and the UPS store. The Oakland Hills Country Club is also located just a little farther down W. Maple Rd. and of course, residents have access to Wing Lake for boating and water sports. Residents are about 10 to 15 miles to the I-696 / Telegraph interchange and about 10 minutes to Farmington Hills.
For more information on Sly Farms homes for sale, real estate, and properties in this subdivision please call me at 248-752-3088 or browse available listings below.
Just Listed Sly Farms Homes for Sale
[optima_express_toppicks id="1711758″ sortBy="ds" displayType="list" resultsPerPage="100″ header="true" includeMap="true" status="active"]