Chestnut Run Homes for Sale
Chestnut Run Homes for Sale
Chestnut Run is a subdivision in Bloomfield Township containing 134 homes in 4 phases. Chestnut Run North and Chestnut Run South are both located just off W Hickory Grove Rd between Lahser Rd and S Telegraph Rd.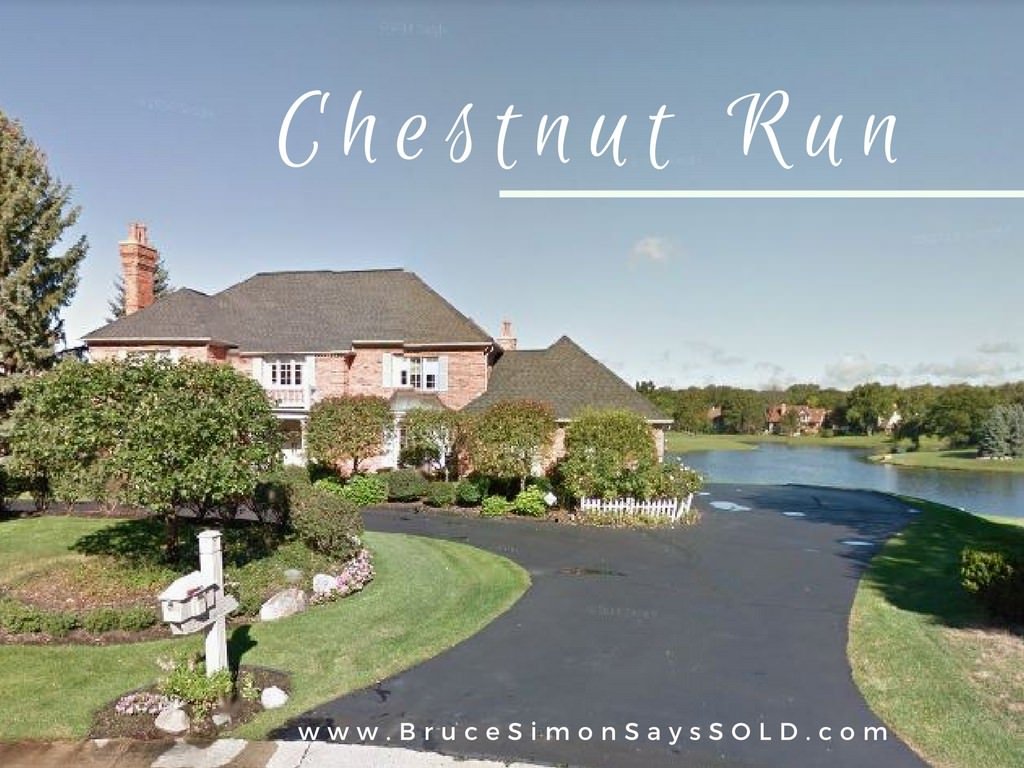 Most homes in Chestnut Run were built between 1985 and 1989 and feature large lots of up to half an acre, spacious layouts, and 2 story brick design. The homes have 4-5 bedrooms, 2.5-5 bathrooms and between 3,300-5,500 square feet.
These larger, luxury homes typically start around $500,000. 95% of residents are homeowners with a total population of about 500. Homeowner association fees are about $25 per month paid annually. Most homes have 3-car garages. Way Elementary School, Bloomfield Hills Middle School, and Bloomfield Hills High School are all assigned to Chestnut Run.
These schools are between 1 and 3 miles from this community. Just around the corner at the intersection of Woodward Ave and E Square Lake Road are several amenities such as Starbucks, The Moose Preserve Bar & Grill, Rite Aid, sports stores and FedEx. People love Chestnut Run for its quiet streets as most wind around themselves and are not considered "through streets".
Some homes in Chestnut Run South border Orange Lake and those in the north section along Wilshire Dr. and Chestnut Run Dr. surround a small lake and creek. For more information browse all the listings for sale and for rent below in Chestnut Run or call me anytime to schedule a showing.
Chestnut Run Homes for Sale
[optima_express_toppicks id="1711744" sortBy="ds" displayType="list" resultsPerPage="100" header="true" includeMap="true" status="active"]