Novi Michigan Real Estate
Beautiful Novi was founded in 1825, twelve years before Michigan became a state, and has become one of the most desired communities in Michigan to call home. Its growth has doubled in nearly 20 years with large growth planned for the future as well. Novi real estate has stayed powerful as buyers strongly desire the Novi community lifestyle experience.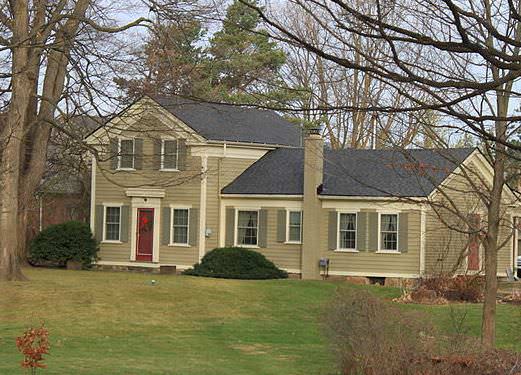 One of the many advantages to living in Novi is all shopping, work, schools, parks and cultural events in the Detroit Metro area are all within 10-30 minutes from your Novi home. Even commuting to work or flying out of Metro Airport becomes a simple drive of just a few minutes.
The population with the Novi 2010 census population was 55,220 but the attractions bring in thousands of others to enjoy. The ever popular Novi Expo Center, now called the Suburban Collection Showplace, hosts some of the largest shows and events in the state of Michigan. This Showplace brings in people from all over the world with its attractions and activities. The facility features 214,000 square feet of exhibit floor, 25,000 square feet of pre-function space and even the 20,0000 square feet Diamond Banquet and Conference Center brings in the largest of conventions, events, shows, auctions, exhibitions and more.
In addition, the monumental Twelve Oaks Mall and many other major shopping centers attract a host of people from all over the state.
As far as the Novi School District, you cannot get a better rating and education for your children. The Detroit News rates Novi Community Schools A+ for overall achievement. Novi High School was recently awarded the National Blue Ribbon Exemplary School Award and rated "Best 100 High School" by U.S. News & World Report. Graduation rate excels far above the national average
Recreation: There are seven well-planned parks in Novi, Michigan for residents to enjoy with many all season activities. Hiking, biking, cross-country skiing as well as other nature events round out a healthy outlook in Novi. The Novi Ice Arena opened in 1998, also keeps a host of adults and children alike busy getting exercise.
All in all, buying real estate in Novi, Michigan can only prove to be an excellent investment as Novi continues to grow strong.
What's so big about Novi?
Novi Michigan is nestled about 25 miles northwest of Detroit and 29 miles northeast of Ann Arbor. This beautiful and traditional community is home to roughly 55,000 residents and is located in Oakland County. No one quite knows where the name "Novi" came from and there are several theories as to how the unusual name came about. Nevertheless, this historical town has been considered an incorporated city since 1969 although the township around Novi has been inhabited since the 1830s. Our beautiful weather and distinct seasons sets us apart from other places in the country and several residents feel this is an ideal place to settle down and call home.
Novi is considered to be one of the fastest growing cities in all of Michigan. With the addition of Twelve Oaks Mall, this is been a destination spot rather than a town seen from the freeway. Interstate 96 runs directly through the town making it easy for nearby neighborhoods and communities to gain access to popular hotspots such as the Novi Town Center, West Oaks and the Novi Shopping Center. Our shopping is known throughout the community and smaller neighborhoods with quiet streets and traditional homes. Most of the communities in Novi are perfectly designed and properly planned just outside the commercial area. The Grand River Avenue runs east and west through downtown with off-road heading down to residential neighborhood and subdivisions.
Although most of the surrounding farmland has been developed, certain parks and farms remain such as the Tollgate Farm which Michigan State University uses as an upper cultural extension. The Lakeshore Park is also a popular natural area located between Walled Lake and Twleve Mile Road. This is one of the largest municipal parks in Southeast Michigan and offers dozens of activities such as picnicking, hiking and biking, swimming, barbecue and kitchen areas as well is playground and concessions. This ideal Park is popular in the summer and the winter and includes sledding and skiing when the weather allows.
There are dozens of local activities and festivals throughout the year including the Sizzling Summer Arts Series featuring movies and concerts all summer long in the park. The Novi farmers market, open every Saturday from June until October at Fuest Park features some of the freshest and local produce offerings around.
If you're ready to buy in Novi Michigan, homes in the area carry a wide range of prices from beautiful single-family homes perfect for first-time buyers or investors at around $150,000 to gorgeous estates with acreage starting around $350,000. If you're interested in real estate in Novi Michigan please call me anytime. I love this area and would love to show you why.
Information on the City of Novi Michigan
City of Novi information:
45175 West 10 Mile Road| Novi, MI 48375 | Phone: 248-347-0456|
Website: www.cityofnovi.org

Novi borders the following cities: Farmington Hills, Northville, Lyon Township, Wixom, Walled Lake, and Commerce.
If you are thinking about selling your home in Novi or moving to Novi, the data below explains what is currently happening in the real estate market in Novi. This information is updated regularly. If you would like detailed information about what is happening in the market, or a specific neighborhood, call Bruce at 248-419-3120.
Schools
Most of the school-aged populations lives within the Novi School District, while the residents in the Northwestern end of Novi fall within the South Lyon School District. The Southern and Western ends are in the Northville District, and the North end of Novi residents fall within the Walled Lake School District.
Novi Community School District | 25345 Taft Road | Novi, MI 48374-2423
Ph: (248) 449-1200
South Lyon Community School District | 345 South Warren | South Lyon, MI 48178
Ph: (248) 573-8127
Northville Public Schools | 501 West Main Street | Northville, MI 48167
Ph: (248) 349-3400
Walled Lake Consolidated School District | 850 Ladd Rd, Bldg D | Walled Lake, MI 48390
Phone: (248) 956-2000
Novi Public Library | 45255 W. 10 Mile Road | Novi, Michigan 48375
Ph: (248) 349-0720
Senior Services
Novi Senior Activities Center | Novi, Michigan 48375
Ph: (248) 347-0414
Monday – Friday
8:00 a.m. – 4:30 p.m.
The Novi Senior Center Within Meadowbrook Commons is a great destination for our Senior Community. Offering hundreds of programs, there is something for everyone. Get involved with any of the programs including Meals on Wheels, special events, dances, computer classes and exercise classes.
IMPORTANT NUMBERS
Senior Transportation
Ph: (248) 735-5617
Ph: (248) 347-0473
Homebound Meals
Ph: (888) 886-8971
Meadowbrook Commons
25075 Meadowbrook
Novi, MI 48375
Ph: (248) 305-8646
Meadowbrook Commons provides Mid-Rise Apartments for Seniors. They have 175 units and accept HCVs (section 8).
Golf Courses
Links of Novi
50395 W 10 Mile Rd
Novi, MI 48374
Ph: (248) 380-9595
The Links of Novi is a 27-hole golf course designed by Jerry Matthews. The Links, in addition to its well-maintained greens and fairways, offers a well-stocked pro shop for all your golf need.
Transportation
Major expressways such as I-96, I-275, I-696, and the newly constructed M-5 connector are conveniently accessible, making Novi a hub to market connections throughout Michigan and the Midwest. Transportation via CSX Railway or nearby Detroit Metropolitan Airport and Oakland County International Airport offer direct connections to major North American and worldwide markets.
Accessibility
| | |
| --- | --- |
| Detroit Metropolitan Airport | 20 minutes |
| Downtown Detroit | 25 minutes |
| Ann Arbor | 25 minutes |
| Lansing | 60 minutes |
| Flint | 60 minutes |
Photo by Dwight Burdette
Just Listed Novi Michigan Real Estate