Peppered with small inland lakes and peaceful seclusion, Commerce Township, Michigan started out as a weekend getaway and summer resort. As its popularity sharply grew, so did the activities and influx of people wanting to buy Commerce Township real estate.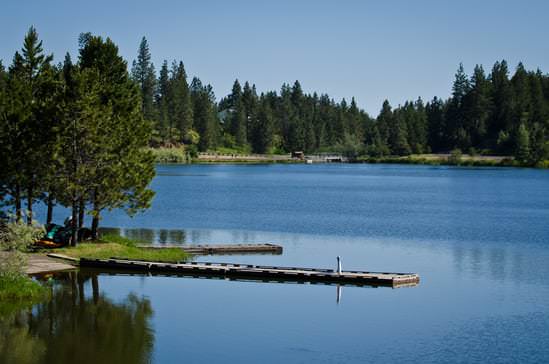 Boating still remains a great pastime on the many small lakes as well as enjoying pastoral golf courses, and other activities. The Proud Lake State Recreation area is actually in part of the township and nature dominates the area. Wildlife is abundant because of the natural lakes and recreation area, which only enhances the beauty that surrounds you. The Proud Lake Recreation area is over 4,700 acres and offers hunting, fishing, equestrian trails, hiking, cross country skiing, boating with launch ramps, cabins, lodges, campgrounds and a host of events. Naturalists and those who appreciate true beauty gravitate to Commerce Twp, Michigan for that reason. Commerce also has wonderful restaurants overlooking many of the beautiful lakes.
In addition, Commerce Township, Michigan offers phenomenal real estate opportunities in today's market. The school districts serving Commerce Twp has approximately 23 schools with over 15,000 students and a 95% district graduation rate. Commerce homes vary widely from new communities to renovated homes on the many lakes and inlets. Prices vary widely and demand is high.
Shopping, business and all the comforts of the city are also enjoyed here so you have the best of many worlds.
Commerce Township borders the following cities: West Bloomfield, Novi, Wixom, Milford, White Lake Twp, Walled Lake and Wolverine Lake
Information on the City of Commerce
Commerce Township information:
2009 Township Dr.| Commerce, MI 48390 | Phone: 248-624-0110 |
Zip Codes: 48390, 48391
Golf Courses
Beacon Hill Golf Club and Banquet Center | 6011 Majestic Oaks Drive | Commerce Township, Michigan 48382
Ph: (248) 684-2200
Union Lake Golf Course | 8295 Wise Road | Commerce Township, MI 48382
Phone: (248) 363-4666
Edgewood Country Club | 8399 Commerce Road | Commerce, MI 48382
Ph: (248) 363-7112
Schools
School Districts Servicing Commerce Township (Huron Valley services the Northern part of Commerce):
Walled Lake Consolidated School District | 850 Ladd Rd, Bldg D | Walled Lake, MI 48390
Phone: (248) 956-2000
Huron Valley Schools | 2390 South Milford Road | Highland, MI 48357
Phone: (248) 684-8000
Senior Services
Commerce Township Richardson Senior Center
1485 Oakley Park Road
Commerce Township, MI 48390
Ph: (248) 926-0063
Monday – Friday
9:00 a.m. – 4:00 p.m.
The Senior Center is a focal point where older persons come together for services, activities, and socialization. The center hosts a variety of programs and services such as education, creative arts, recreation, advocacy, leadership development, health and other supportive systems. These programs are designed to support the senior community, their independence, and to encourage them to become more involved in the community.