Where to begin with this eclectic city? Birmingham Michigan is one of the strongest real estate locations in Michigan, stands strong with plenty of cultural activities and community programs. Birmingham is celebrating its 70th year as a city and stands with great pride as a job well done.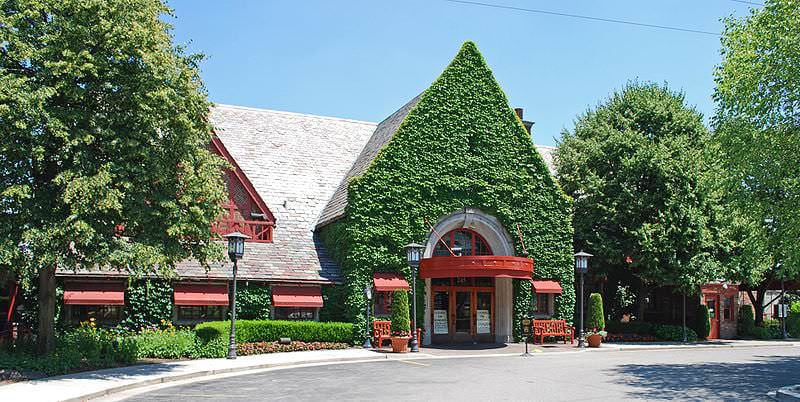 Let's start with Birmingham's fine golf courses, Lincoln Hill Golf Course and Springdale golf course. They present challenging courses and pristine greens with all the latest amenities. Enjoy the views while sitting in the golf clubhouses and they are both open to the public to enjoy. Take golf lessons, visit the pro shop and take in the peace and beauty of nature while striking up a rousing game with friends.
Downtown Birmingham, a great place just to walk and window shop, is the setting for many cultural and fine art events with some of the finest artists from all over the Nation attending. Perhaps you enjoy classic cars. Then come to the Woodward Dream Cruise that
strolls 
right through Birmingham with people attending from all over the world. Take a stroll and enjoy the antique shops, art gallery stores, movie theaters, some of the best dining in the Metro Detroit area and so much more.
If ice skating is your passion, the City of Birmingham Ice Arena provides fun for everyone while getting some great exercise. Come enjoy and spend time with your family. Hockey, figure skating, a nice cappuccino, maybe a movie in the video room: It's all good fun!
The good ol' summertime brings summer concerts in the seven featured parks just perfect for hiking, biking, jogging on nature trails and enjoying the beauty adorned. Each polished and pristine park offers its own magic and ambiance. There is Booth Park, Barnum Park, Shain Park, Linden Park, St. James Park, Lynn Smith Park and Pump House Park. All are beautifully kept and open to enjoy.
Come see what Birmingham has to offer you!
Borders: Bloomfield Township, Bloomfield Hills, Troy, Royal Oak, Beverly HillsIf you are thinking about selling your home in Birmingham or moving to the Birmingham area, the data below explains what is currently happening in the real estate market in Birmingham. This information is updated regularly. If you would like detailed information about what is happening in the market or a specific neighborhood, call Bruce at 248-419-3120. Photo source: Andrew Jameson
Information on the City of Birmingham
City of Birmingham Information:
151 Martin St.
Birmingham, MI 48012
Phone: (248) 530-1800
www.ci.birmingham.mi.us
Golf Courses
Birmingham Country Club | 1750 Saxon Drive | Birmingham, MI  48009
Phone: (248) 644-4111
Springdale Golf Course | 316 Strathmore Road | Birmingham, MI  48009
Phone:(248) 530-1660
Lincoln Hills Golf Course | 2666 W. 14 Mile Road | Birmingham, MI  48009
Phone:(248) 647-4468
Schools
Birmingham School District | 550 West Merrill | Birmingham, MI 48009
Phone: (248) 203-3000